about us
Since 2003, the Armed Forces Reserve Family Assistance Fund (AFRFAF) has supported families of deployed Reservists who face short-term financial needs and other emergencies. Whether it's a Blue-Star flag, a bus ride home for Thanksgiving, or fixing a car that suddenly won't start, the Armed Forces Reserve Family Assistance Fund is dedicated to helping, in our small way, the families of soldiers who are deployed serving their country, and us.
The AFRFAF organizes an annual golf tournament at the United States Military Academy at West Point, as well as other fundraising and educational events. AFRFAF uses its fundraising proceeds to assist families of Reservists called up to active duty survive the small everyday emergencies occasioned by the absence of a spouse, parent, or another family member. AFRFAF's mission is to make money or manpower available to active-duty Reserve families to fix boilers, patch leaky roofs, drive a mom to a doctor's appointment, or any one of a thousand different little things the family would normally rely on the deployed soldier to do, or provide for.
The AFRFAF is a registered not-for-profit corporation under Section 501(c)(3) of the Internal Revenue Code, and all contributions to AFRFAF are tax-deductible to the full extent that they exceed the value of any goods and services received and as otherwise permitted by applicable law.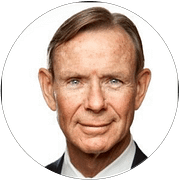 jack buttine
president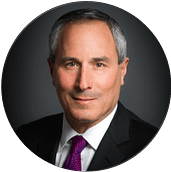 edward levy
secretary
Leslie R. yellin
board member
david pittaway
vice president
siomary melendez
board member
richard stiek
assistant vice president
ray dean
board member
President
Jack M. Buttine | President
Lieutenant Colonel, USAR

John M. Buttine is President of John Buttine Inc. (JBI), a leading specialist insurance brokerage firm in New York City. While on active duty from 1972 to 1981, Mr. Buttine commanded Infantry and Special Forces units at the company and team level in Europe and Latin America. He was qualified as an Airborne, Ranger and Special Forces officer. He also received the Expert Infantryman, HALO, and Master Parachutist Badges. As a Reserve officer from 1981 – 1999, Mr. Buttine served as a Military Police officer in the 800th Military Police Brigade.
Mr. Buttine's military awards include two Meritorious Service Medal and two Army Commendation Medals. He is the former President of the West Point Society of New York and is President of the Armed Forces Reserve Family Assistance Fund. He is also a board member of the Soldiers, Sailors, Marines, and Airman's Club.
Mr. Buttine is a 1972 graduate of the United States Military Academy and holds a B.S. degree in Engineering. He lives in New York City with his wife. They have two adult children.
Vice President
David B. Pittaway | Vice President
Major, USAR
David B. Pittaway is Senior Managing Director of Castle Harlan, Inc., a private equity investment company, where he has worked since the company's founding in 1987. Prior to joining Castle Harlan, Mr. Pittaway was Vice President, Strategic Planning, at Donaldson, Lufkin & Jenrette, Inc., a management consultant with Bain & Company in Boston, Mass., and an attorney specializing in labor relations with the firm of Morgan, Lewis & Bockius. Mr. Pittaway serves on the Board of Directors of a number of companies including McCormick & Schmick Management Group, Wilshire Restaurant Group, Inc., Equipment Support Services, Inc., Morton's Restaurant Group, Caribbean Restaurants, LLC and Branford Chain, Inc.
Mr. Pittaway is a graduate of the University of Kansas (B.A. with Highest Distinction), and has both an M.B.A. with High Distinction (Baker Scholar) and a Juris Doctor degree from Harvard University.
Assistant Vice President
Richard E. Stiek
United States Military Academy, Class of 1996
Richard E. Stiek is an attorney in Port Washington, New York. After graduating from West Point in 1996, Richard served in Field Artillery Lieutenant at Fort Sill, OK, in USAFATC (US Army Field Artillery Training Center) as Battery XO for one year, before transferring to III ACA, 3/18th FA Battalion. While there, Rick served in various positions from platoon leader / FDO to Assistant S/3. After leaving the Army in 2001, as a First Lieutenant, Richard began graduate studies.
Mr. Stiek obtained a Masters in Clinical Psychology from Texas A&M University-Corpus Christi and earned his Juris Doctor from Seton Hall Law School. He is a member of the Board of Directors of the Long Island General MacArthur Memorial fund and sits on the Board of Governors for the West Point Society of New York.
Secretary
Edward M. Levy
Lieutenant Colonel, AUS-Retired
Edward M. Levy is a Managing Director & Chief Security Officer for Lone Star Funds and Hudson Advisors. Previous corporate experience as a senior security executive has been with MetLife, Thomson Reuters, Pfizer, CIT Group, and the Empire State Building. Ed retired from the US Army at the rank of Lieutenant Colonel with over 21-years of service as a Military Police officer, serving in key command and staff positions in the United States and Europe.
Mr. Levy's Army career began as an Army Reserve officer with Company B, 3/321st Infantry Regiment in Brevard, North Carolina. After fulfilling his Reserve commitment, he was commissioned in the Regular Army. He holds a BS from Western Carolina University and an MPA from the University of Oklahoma. Ed is also a graduate of the FBI National Academy and the Army Command & General Staff College. He also obtained the academic title of Assistant Professor while serving at the United States Military Academy at West Point, NY.
Board Member
Siomary Melendez
Siomary Melendez is an Operational Resilience practitioner. She completed her Reserve commitment in 2005. Ms. Melendez graduated from Boston University with a Master of Science degree in Business Continuity, Security & Risk Management, and holds a Bachelor of Science degree in Business Management. Her professional designations include being a certified Project Management Professional (PMP) by Project Management Institute (PMI), Certified Business Continuity Professional (CBCP) & Certified Business Continuity Vendor (CBCV) by Disaster Recovery Institute, and a Certified Protection Professional (CPP) by ASIS International.
Board Member
Ray Dean
2nd Lieutenant, USNG
Raymond Dean is the former President and founder of PEI…"The Security Engineers" – a New York-based Security Systems Integration firm he began in 1974.
The firm was sold in 2007 and has ultimately evolved as a part of Stanley Convergent Security Systems…He eventually retired from Stanley in 2013. He subsequently served as a partner and Senior Vice President of Access Systems Integration…a Security systems integration firm that was sold to ADT in 2018.
Ray has served as a Board member of several organizations including serving as a Governor and subsequently as Secretary of the
New York Athletic Club. He is a long time member of ASIS and currently continues to serve as Chairman of the ASIS New York City Annual Security Trade Show which he co-founded in 1990. He is a former officer of the New York Army National Guard and loves nothing better than spending his free time on the Golf Course.
Board Member
Leslie R. Yellin
Leslie has deep roots with the military, growing up on U.S. Air Force bases in Europe, Asia, and the United States. Her connection and dedication to the Armed Forces continues with her family life, friends, philanthropy, and volunteer work. Leslie continues to be a well-known leader and senior executive within the international pet industry. She has been featured and quoted in numerous media venues for her expertise, compassion, and vision within the industry. Most recently, Leslie launched a new company called Animal Science Labs with her patented anti-anxiety products for dogs and cats. She is a graduate Jacksonville University and lives in New York with her family.